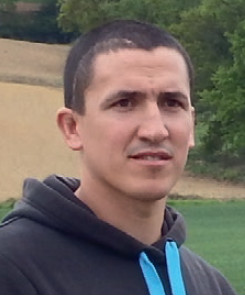 More accurately managing a crop that I knew very little about
Nicolas Ponsan, GAEC HOURAT - in Mont-Disse, Pyrénées-Atlantiques, a farmer who has committed half of his 33 ha of wheat and 15 ha of barley with FARMSTAR
Why have you subscribed to FARMSTAR?
With the new Common Agricultural Policy (CAP), I had to revise my crop rotation, and I decided to significantly increase my wheat hectarage. I chose to test FARMSTAR to help me properly manage this crop that I knew very little about. In addition to technical data specific to my plots, I knew that I would also receive advice through meeting with experts from Arvalis, Cetiom [ed.: now TERRES-INOVIA] and Euralis.
How did using FARMSTAR help you?
I was accustomed to applying the same amount of fertiliser to all of my plots. With FARMSTAR, I had much more detailed information. For example, for the third input, I was able to vary my nitrogen amount from 20 kg to 200 kg over the same plot, which saved me from wheat lodging. With advice from my contact, I was able to do two passes with the third input to achieve greater potential and protein levels. By monitoring changes in the condition of my crops, FARMSTAR has allowed me to reduce my fertilisation by 25 units.