VARIABLE RATE APPLICATION
For optimised input savings
FARMSTAR is continuously improving its precision service with its automatic variable rate application. Automatic variable rate application is an increasingly popular technology. It allows farmers to optimise their plot-specific inputs based on the actual needs of the plants and therefore manage their crops as efficiently as possible.
45 € / ha

potential gain with variable rate application.

Variable rate application maps

compatible with all displays formats (iso-xml, shape, rds, etc.).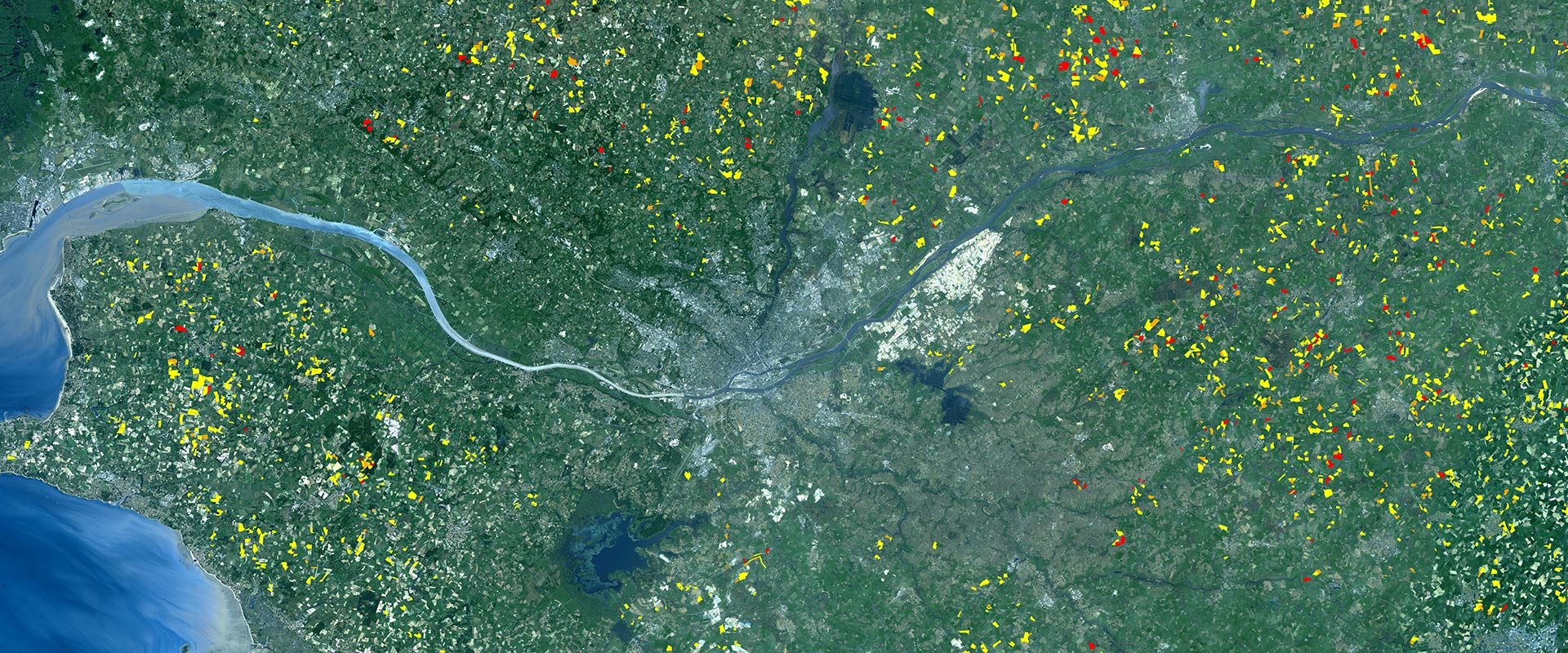 Variable rate application operation
FARMSTAR allow farmers to realize variable rate application with or without special equipment.
Automatic variable rate application
Application map
(in fertiliser quantity)
The farmer selects the equipment and fertiliser type.
By entering the application map into the tractor's display, and using the GPS, the farmer can deliver the right amount of product to the right place in the plot.
Manual variable rate application
From the simplified recommendation map.
The farmer manually controls the amounts based on zones.
Recommendation map
The simplified recommendation map (nitrogen or lodging risk) determines the plot's large zones where the farmer will apply more or less product.
The farmer then manually carries out the spreading.
Variable rate application diagram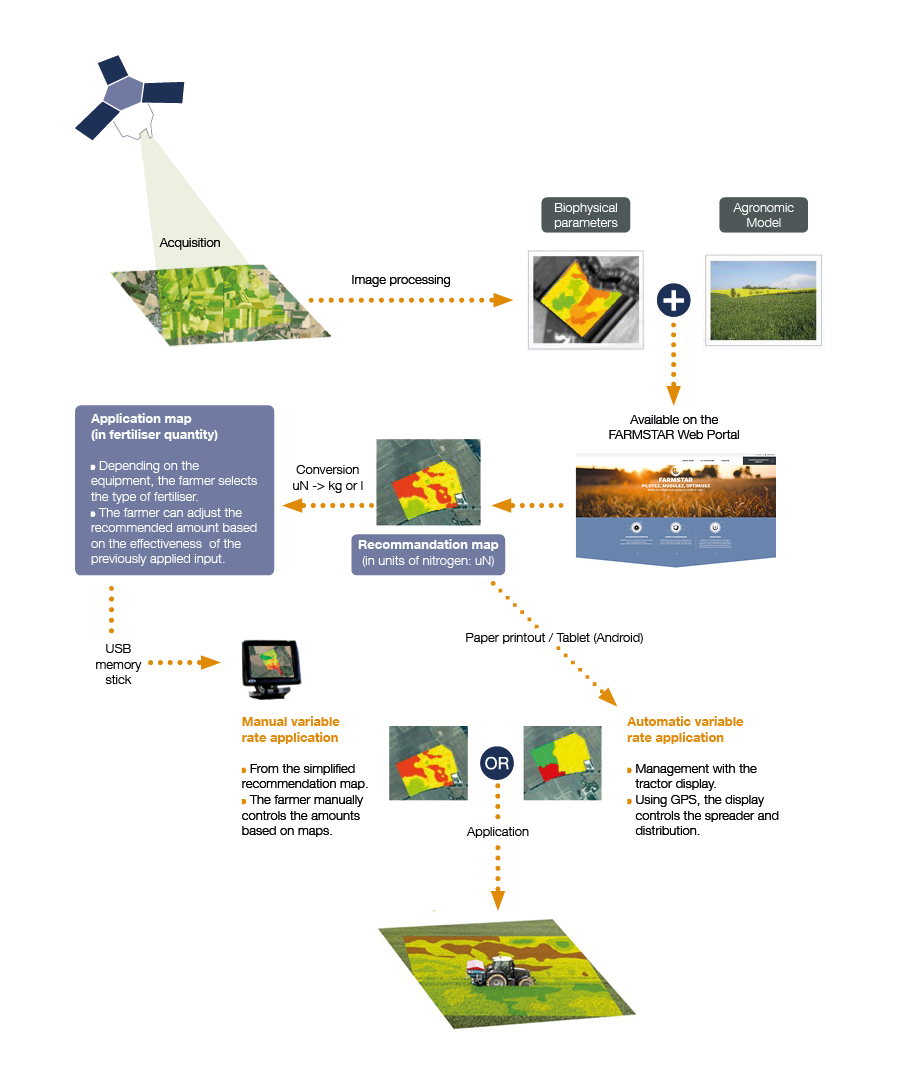 Intuitive
The farmer can adjust the recommended amount based on the effectiveness of the previously applied input.
Benefits of variable rate application
Easier or More Simple
Variable rate application files are available on FARMSTAR's secure portal. They can simply be downloaded to a USB memory stick or SD card to connect directly to the tractor's on-board, in the case of automatic variable rate application (compatible with display formats: shape, ISO-XML, RDS). Tutorials are available online, on FARMSTAR's secure portal.
More economical
Fertiliser inputs adjusted to the plot: studies show an average gain of 3 q/ha.
More ecological
Variable rate application reduces the risk of pollution to the water table and streams.
More adaptable
FARMSTAR continuously monitors new formats and new display versions to ensure 100% compatibility with all displays on the market.
Variable rate application advice
Nitrogen recommendation on rapeseed.
Risk of lodging on wheat and barley, 1-2 Nodes. These files will contain only the risks (low, medium or high) and must then be converted by the user into the product amounts on their equipment (not provided in the FARMSTAR application).
Supply of nitrogen at the end of wheat bolting.